Today is Edward Elgar's birthday (June 2, 1857 )! We have arranged three of his most popular violin pieces, Salut D'Amour, Chanson de Matin and Chanson de Nuit, with a 2nd violin accompaniment so now it is possible to play them in Violin Duo, no need of piano!
Amazing violinist Pauline Reguig has recorded the three pieces as part as her project #HifiMonkey, and the result is incredible, see videos and previews below. The three accompaniments can be found here, and separately on the following links:
Salut d'Amour Op.12 (1888), accompaniment for the E and D Major versions included in the file: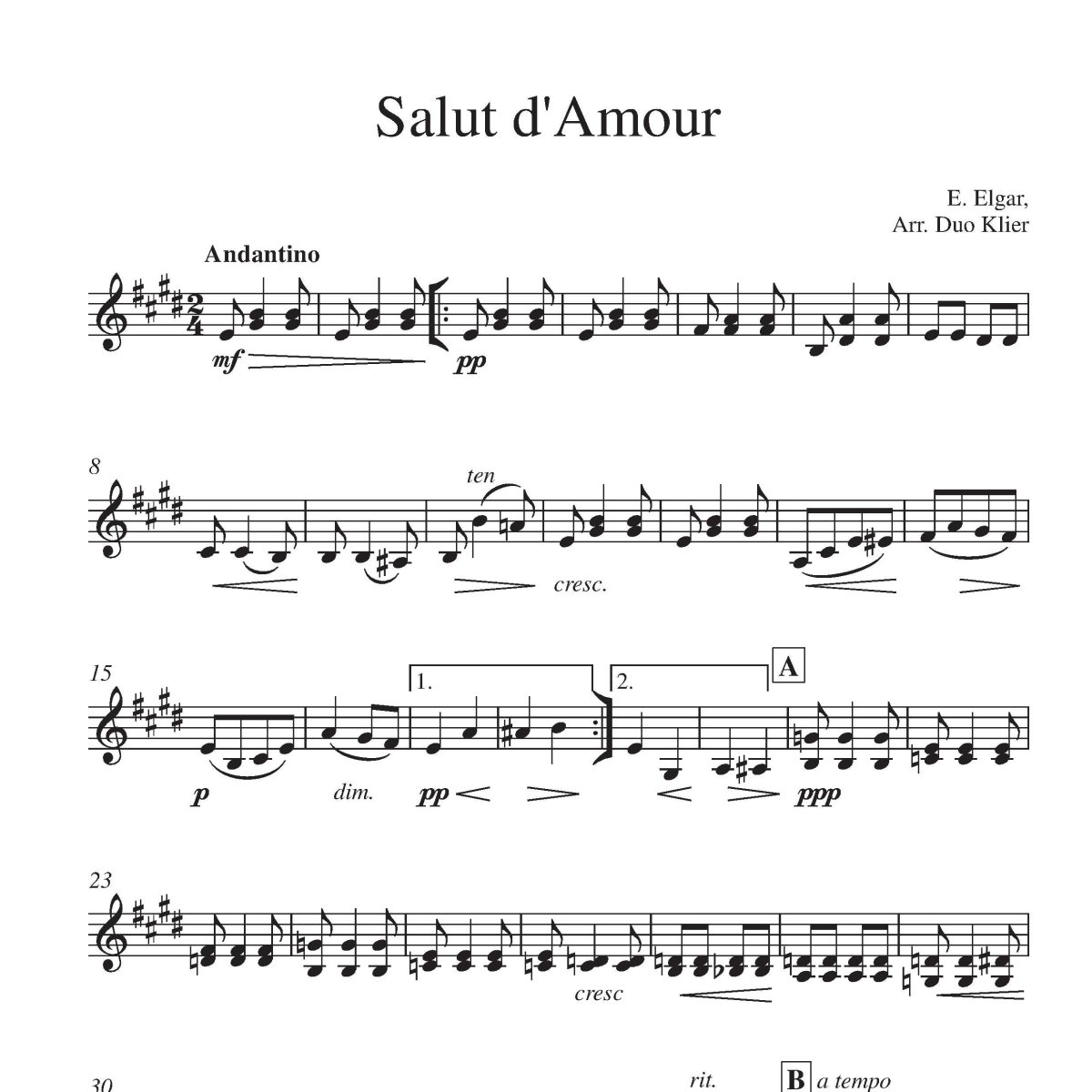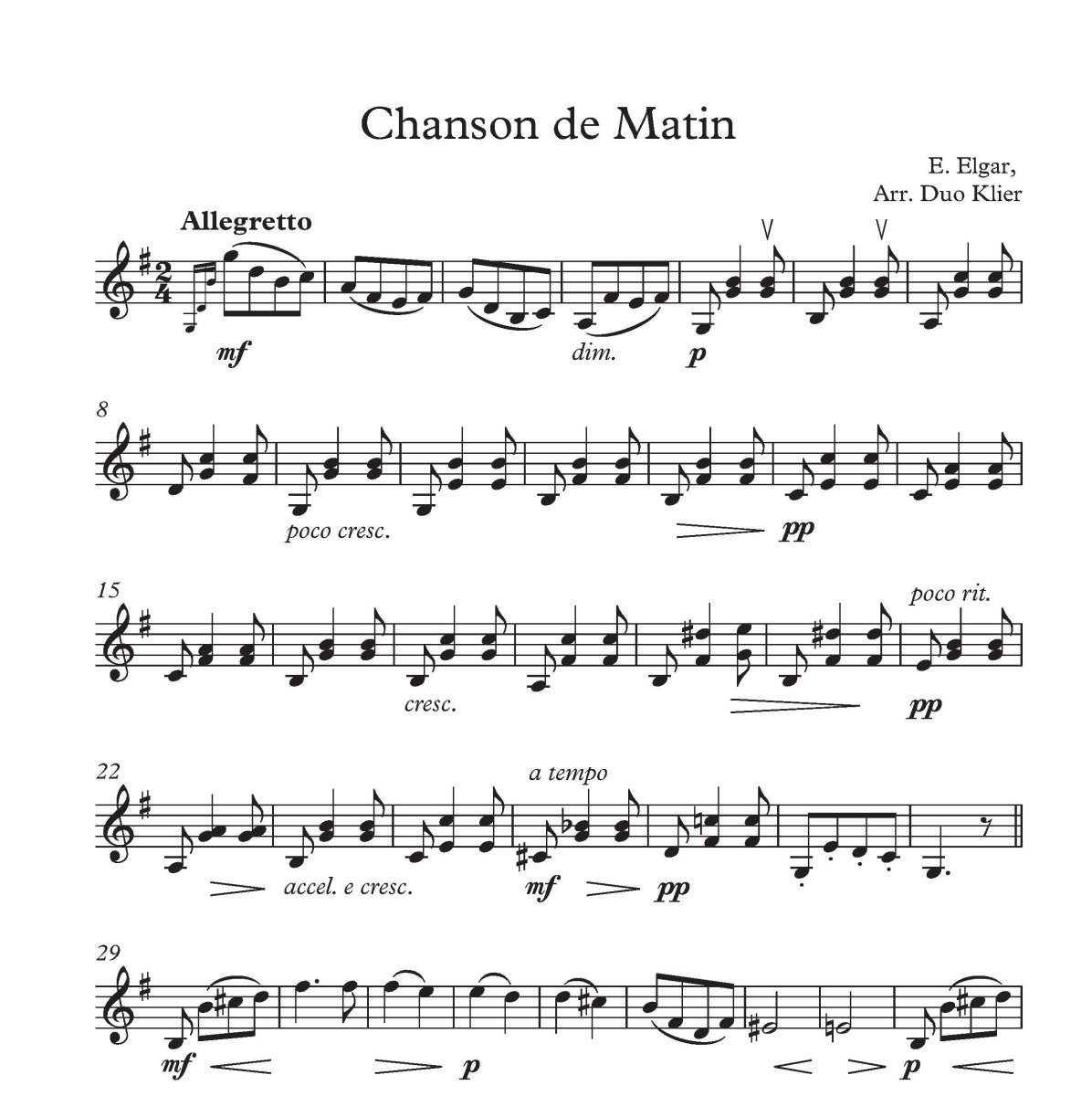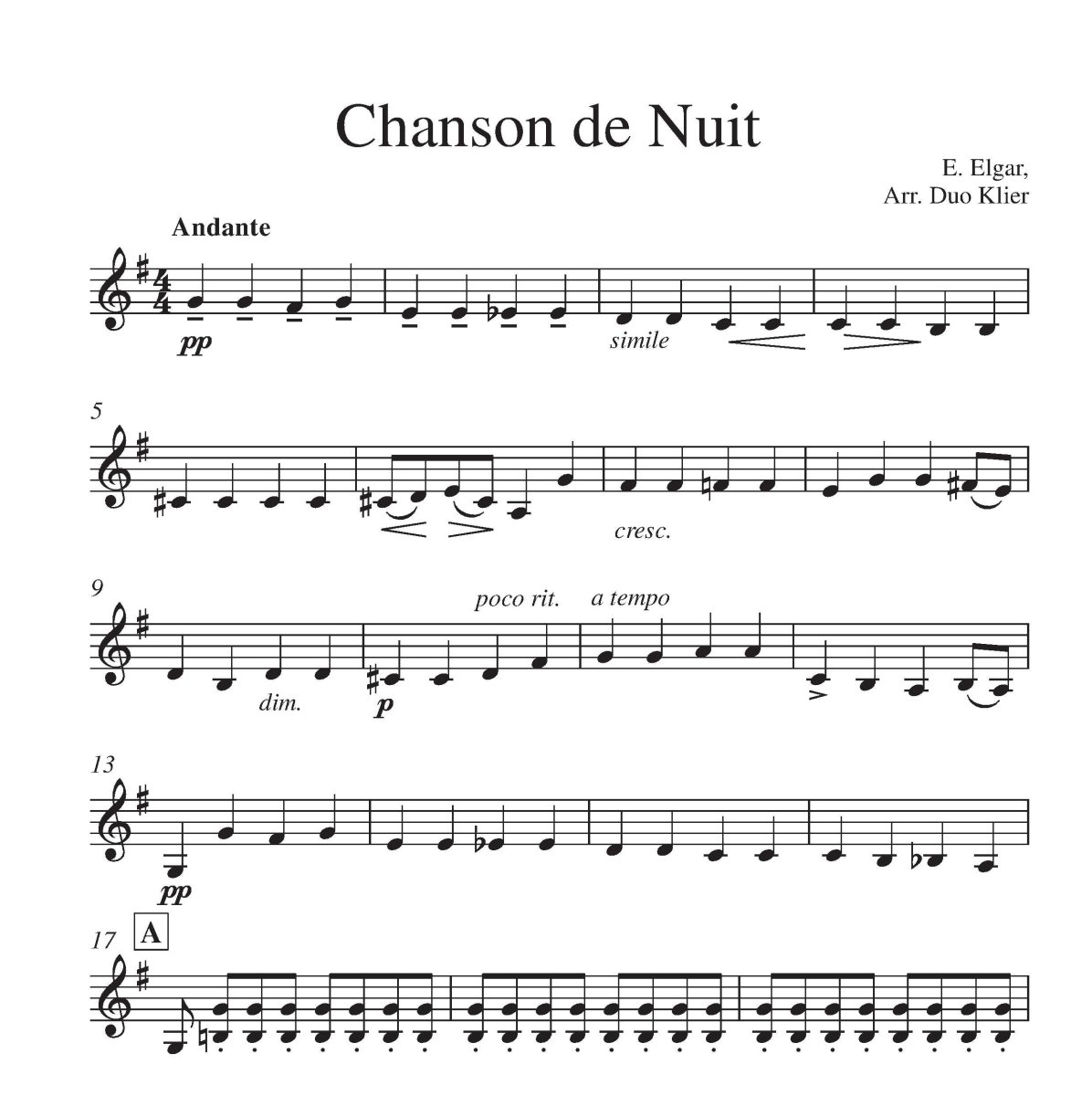 Here's a little bit more about Pauline and the #HifiMonkey project from her own mouth:
The #HifiMonkey project came up in spring 2019, which is me, Pauline Reguig, the violinist and my husband Christoph Piasetzki as producer. I've always played a lot of chamber music, which is pretty much important to me – but my job as concert master in Berlin and teaching at the University of Leipzig keeps me from following this passion, due to lack of time. So I got an idea, how I could play chamber music nevertheless: by playing violin duos, where I cover both parts – it's kind of crazy but thanks to Christoph everything is possible! One could argue that it's no real chamber music playing as one person, but performing with oneself requires a lot of focus, the ability to listen and to adapt – one could say it is even harder! ;) I started with works I already know from my studies and concerts, continuing with recommendations from colleagues, friends. Especially the encounter of Duo Klier, publisher of violin duo arrangements has proven really precious, for I have the opportunity to play solo pieces well-arranged for two violins. Violin literature is very much versatile, so there are hardly any limits. Most important to me is to show you pieces I really love, produced in an intimate way at home and putting the music itself into the focus. The name of the project is #HifiMonkey, and why's that? You should probably ask my husband, but there's always a clue in the videos – firstly quite obvious, but in the later videos a bit more hidden. And how is it working? I can only say that I've found the right partner who can be a real sorcerer!
So let yourself be surprised and discover our web page and subscribe to our YouTube Channel if you don't want to miss any new videos!